(954) 869-9759
Start Your Road To Sobriety With Inpatient Medical Detox Near Parkland
Are you attempting to recover from a drug or alcohol addiction? Sunrise Detox by Parkland, FL is here to help. Our residential medical detox facility provides a welcoming and safe place to begin your recovery under the guidance of expert healthcare staff. Our comfortable accommodations will help you feel at ease while nurses monitor and treat withdrawal symptoms with approved protocols. You will get individualized care with the goal of laying a strong foundation for the next steps of your road to a healthier life.
Customized Inpatient Medical Detox By Parkland, FL
We feel individuals at Sunrisehave the best results if they are provided individualized detox services. For this type of approach, you get started by undergoing a full medical assessment. We then adjust our detox process to fit your needs and issue a specific treatment plan that our clinicians use to make certain you receive the safest, highest quality treatment feasible. They look in on you regularly, track your vitals, and administer treatments for harmful withdrawal symptoms.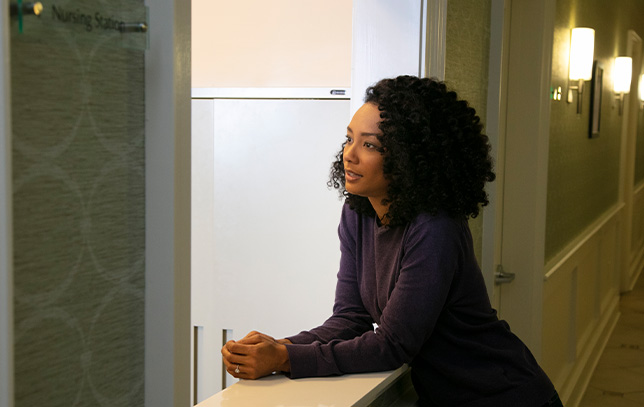 Alcohol Detox
Detox from alcohol is often the beginning to sobriety. Our alcohol detox services near Parkland give you a detox experience that's as safe as possible. Our trained staff members check on you consistently and use evidence-based medical treatments to safely taper you off alcohol. This type of approach sets you up for the next steps in your recovery.
Drug Detox
Sunrise's drug detox services near Parkland help you flush harmful substances from your system so you can begin your journey away from drug use. Our caring staff supervises your detox and dispenses precise dosages of medicines that let you taper gradually and safely.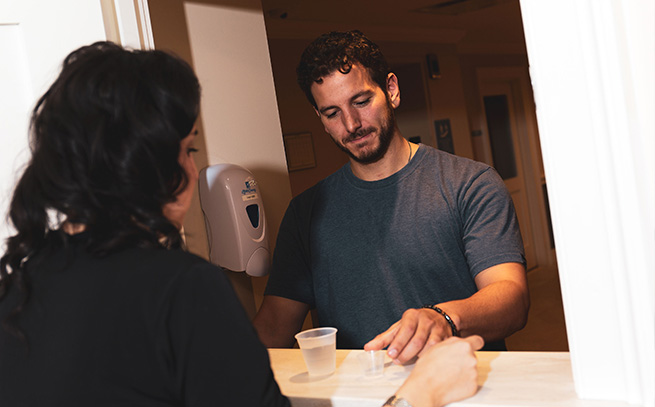 Monitored Medical Detox Near Parkland
Attempting to detox with no medical supervision puts you at risk of distressing repercussions and even death. The team at Sunrise Detox Fort Lauderdale will oversee your alcohol or drug detox near Parkland, FL. We can treat you during detox from addictive substances such as:
Alcohol
Opioids
Heroin
Cocaine
Amphetamines
Benzodiazepines
Designer drugs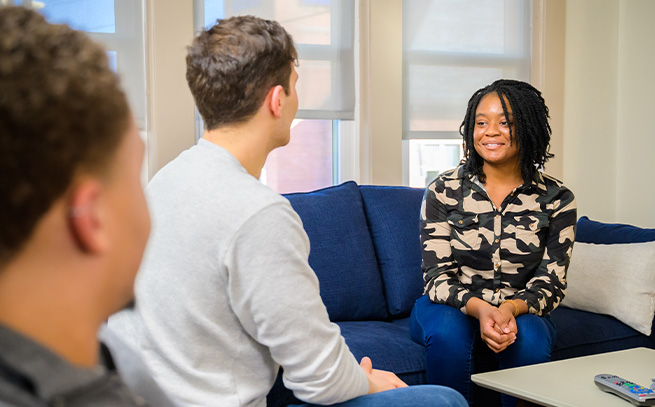 Drug And Alcohol Detox Counseling
Even though Sunrise Detox focuses on supervised detox, we also have other services to help you find the triggers for alcohol or drug use and start finding healthier coping strategies. When you feel healthy enough, feel free to work with our mental health counselors in:
Individual therapy
Group therapy
Family Therapy
Peer support meetings
Relaxing Patient Rooms For Alcohol And Drug Detox Near Parkland
You require a good deal of quiet time throughout detox. We equipped our facility with relaxation in mind. Throughout your time here, you'll occupy a modern, furnished bedroom and bathroom with a maximum of one other resident. This is an ideal setting for you to rest or watch TV. There is also the option of private rooms upon request. Chef-prepared meals are provided in our clean and inviting dining room, and you may enjoy a snack or beverage any time, day or night. Our detox facility also has recreational areas whenever you're up for getting out. Play games or watch TV in the resident lounge. Get a little sunshine on the exterior patio. And we encourage you to make a handful of new friends while you meet with fellow residents.
Sunrise Detox Is Your Beginning Step On Our Continuum Of Care
If you're set to make the inaugural stride to a sober way of living, Sunrise Detox can show you the way. For numerous folks, our inpatient detox services near Parkland are the beginning of their path to recovery. We help you detox from alcohol or drugs as carefully and pain-free as possible. Our licensed clinicians offer 24/7 treatment to sustain your comfort levels and devise an aftercare plan with you and the members of your family before you leave. Our goal is to allow you to detox effectively and have you prepared for continuing therapy to help you over your recovery from addiction.
Resources For Family Members With A Loved One In Detox
We understand how drug and alcohol use affects families and that the problems don't leave just because they start detox. Our alcohol and drug services by Parkland include information and resources for families. Call to:
Find a skilled interventionist
Learn about addiction and co-occurring disorders
Deal with the challenges of having a family member in treatment
Figure out how to support a loved one in recovery
Make aftercare strategies for their relative
Find Safe Substance Detox Near Parkland Now
Don't do detox alone. Sunrise Detox Fort Lauderdale can help you right now. Call (954) 869-9759 or fill out the form on this page to get help right away. We will be happy to talk, 24/7.