(954) 869-9759
Vicodin Detox Near Fort Lauderdale
Undergoing detox for hydrocodone is the initial step to overcoming a Vicodin® use disorder, and Sunrise Detox Fort Lauderdale is ready to help. Our

medically guided detox near Fort Lauderdale understands how to properly taper you off the opioid. We'll keep you safe and comfortable while your body rids itself of the drug. Simply dial

(954) 869-9759

to obtain the help you require.
Hydrocodone-based medications such as Vicodin are some of the most frequently prescribed painkillers worldwide. Despite their prevalence, they also carry an enhanced threat of addiction because of the feel-good sensations they generate. If a dependency arises, withdrawal symptoms make stopping difficult and even dangerous. If you are attempting to break the habit, you need the help of well-trained medical specialists in a structured setting.
Should I Enter Hydrocodone Detox Near Fort Lauderdale?
Even substances like Vicodin that are authorized by medical professionals can bring about issues with dependency. If you ingest Vicodin outside of your prescription or keep using after your prescription runs out, then you could be suffering from addiction and need care. You could even become preoccupied with thoughts of using and harm relationships to continue using indefinitely.
You could need hydrocodone detox in Fort Lauderdale if you have:
Withdrawal symptoms when attempting to quit
Persistent mood swings, confusion, or depression
Withdrawing from family, friends, and pastimes you used to enjoy
A preoccupation with maintaining your supply of the substance
A growing tolerance where you need more to get the wanted results
Inability to fulfill responsibilities at home, work, or school
Even if you don't have all the concerns posted above, you should get help when a Vicodin addiction arises. Withdrawal symptoms could be disabling and potentially life-threatening, and the only means to halt use safely is with a medically guided detox.
What Can I Plan To Get From Vicodin Detox At Sunrise?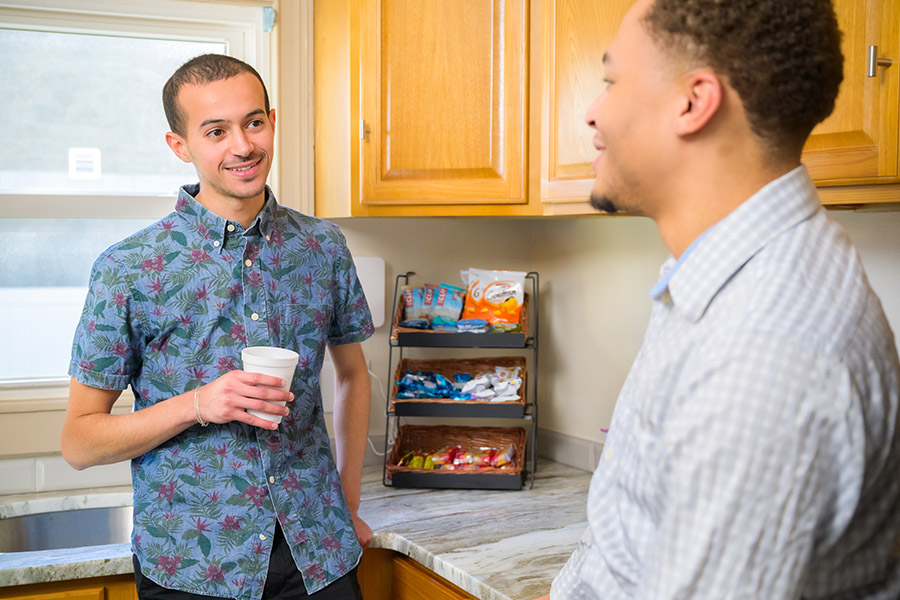 Our specialized medical professionals know there isn't a universal approach to detoxing. You can expect to be attended to with empathy and respect in a
supportive setting
at Sunrise Detox Fort Lauderdale and we'll start your custom-tailored treatment with a comprehensive evaluation. Consequently, we are able to design a specific treatment plan, including any medications required to assist you in detoxing in a safe manner.
We understand the physiological and mental distress detox causes, which is why our personnel checks your vitals often and is ready to support you 24/7. We are skilled in managing a range of withdrawal symptoms, including:
Nausea and vomiting
Anxiety
Depression
Insomnia
Muscle aches and pains
Irritability and confusion
Trembling or tremors
Seizures
We'll rapidly address any issues you encounter. We'll also keep you at ease and well-nourished with comfortable bedrooms, soothing resident lounges, well-balanced meals, and 24-hour access to refreshments.
Once you're up for it, you'll be welcomed to participate in one-on-one and group counseling sessions. This not only will aid you while you're staying with us but also get you prepared for residential rehab, the ensuing phase of your care. When it's time, we'll help you decide how you will continue in treatment through thorough aftercare planning.
How Long Will I Be In Vicodin Detox?
You will stay with us as long as it takes to get you stable from a medical standpoint and set to move on in recovery. For most, admission to Sunrise Detox happens quickly, and your detox will typically last a week to 10 days. The amount of time you spend here is influenced by the following variables:
The extent of your Vicodin use including dosage amounts, frequency, and overall duration
Your physical condition
Your responsiveness to treatment
When you are stable and readied with an aftercare plan, we'll help you switch to a qualified residential rehab.
How Do We Ensure Your Safety During Vicodin Detox Near Fort Lauderdale?
Your safety is a major consideration at our Vicodin detox near Fort Lauderdale. We are meticulous about tracking your condition and know how to manage potentially harmful withdrawal symptoms. Additionally, we'll make sure any medication utilized to help you detox from hydrocodone is administered properly to avoid a secondary dependency.
Our safety measures include:
Around-the-clock medical guidance from experienced professionals
Individualized treatment plans to accommodate your situation
A structured setting away from outside influences that trigger use
Thorough aftercare planning to keep you moving toward a lasting recovery
Strict patient privacy restrictions to ensure your personally identifiable information and details of treatment stay confidential
Suboxone is often used to gradually help you quit opioids as it has a lower likelihood of causing addiction than other medications. It will help mitigate withdrawal symptoms, but it needs to be administered carefully by well-trained healthcare personnel. If you are treated with Suboxone, these guidelines will be followed:
To prevent precipitated withdrawal, we'll hold off on using Suboxone until the suitable time
We will carefully track your response once administering a trial dose
Changes to your dosage will be made or other treatment options considered
You'll be gradually tapered off Suboxone
Begin Vicodin Detox Near Fort Lauderdale Now
Halt the use of hydrocodone safely by reaching out to the experts at Sunrise Detox Fort Lauderdale . Our Vicodin detox in Fort Lauderdale is experienced in managing withdrawal and will carefully remove the substance from your system. Dial (954) 869-9759 to request detox service today. We reply to questions at any time, 365 days a year.
Call (954) 869-9759 Today