(954) 869-9759
Stimulant Detox Near Fort Lauderdale
Many men and women safely use stimulants to help them feel invigorated over the course of the day or address specific mental illnesses. However, it's not difficult to fall into a pattern of misusing stimulants that may disturb your life. If you find yourself with a stimulant addiction, call Sunrise Detox at (954) 869-9759. We'll help you figure out if a stimulant detox in Fort Lauderdale is required and help you locate the suitable stage in recovery.
Who Should Seek Stimulant Detox Near Fort Lauderdale?
True to their name, stimulants excite the brain, making you feel more awake and energetic. They include drugs like:
Caffeine pills
Methylphenidates (Ritalin and Desoxyn)
Ephedrine
Dextroamphetamine (Dexedrine)
Cocaine (crack)
While various stimulants are available by doctor's orders, they do come with a risk of addiction, and some people get caught in the habit of using too much. If you have an excessive amount of a stimulant in your system, you may experience:
Restlessness
Increased body temperature
Dehydration
Raised heart rate or heart palpitations
Chest pain
Irritability and agitation
Psychosis
Compulsive behaviors
While most habit-forming drugs need detox to stop, stimulants are handled in a different manner. You could be able to safely halt use or take a break from stimulants without weaning off, as stimulant withdrawal symptoms are not usually a threat to your life. However, quitting without a system of support leaves you open to relapse and overdosing during the tapering period.
The immediate challenges with stimulant detox develop as you stabilize from the effects of stimulants. Sunrise Detox Fort Lauderdale is able to employ medication-assisted treatment to assist you in stabilizing. We have cozy rooms to rest in and knowledgeable staff waiting to assist you. We'll also help you recognize the triggers to stimulant use and determine the next step of your recovery. Cal us at any time to discuss admissions.
What Can I Plan For During Stimulant Detox At Sunrise?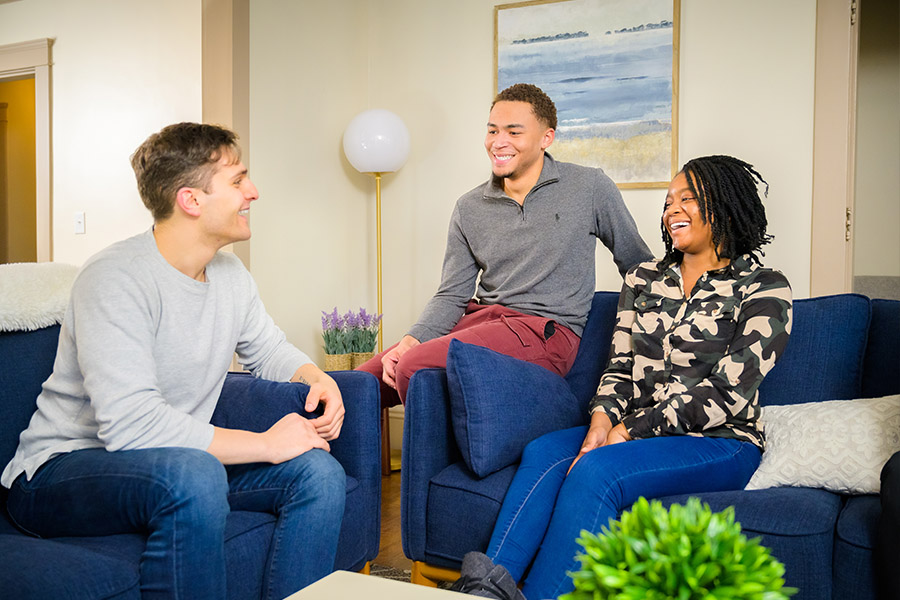 Sunrise Detox strives to make stimulant detox as streamlined as feasible. When you arrive, we'll evaluate your status and pose questions about your drug consumption and health history to understand you and your demands. Once that's complete, we'll guide you to where you are able to relax and create a specialized care plan that adjusts our stimulant detox procedures to you. We believe you deserve specially designed treatment and will advance through detox more easily when our care centers on your distinctive condition.
Usually, our guideline for stimulant detox in Fort Lauderdale is to monitor your heart rate and give you small amounts of drugs like Valium to counteract the effects of the stimulants in your body. We can also help you manage stimulant withdrawal symptoms that might come up, like:
Lethargy
Depression
Anxiety
Insomnia
Slowed heart rate
Psychosis
Cravings
Over the course of your stay, our staff members are available to get you anything you need 24 hours a day. You'll unwind in a cozy, completely furnished bedroom and receive nutritious meals and refreshments.
We also give you access to one-on-one therapy, group therapy, and peer support meetings where you can learn more about drug addiction. Finally, our counselors will help you create an aftercare plan to make sure you receive further stimulant use treatment once you complete detox at Sunrise.
How Long Is Stimulant Drug Detox?
As a patient of Sunrise Detox Fort Lauderdale , you'll remain at our on-site facility until you are medically cleared. The duration of your stay is influenced by things like:
The level of your stimulant drug use
Your physical condition upon arrival
How you respond to treatment
The presence of co-occurring disorders
The majority of people recover from the stimulant's impact within three to five days and move to a lower phase of assistance for aftercare.
How Does Sunrise Detox Keep Me Safe While I Detox From Stimulants In Fort Lauderdale?
Our objective for stimulant detox is to maintain your safety and get you feeling better. Our expert medical staff members are specially trained for substance use disorder and withdrawal care. They supervise you and offer evidence-based treatments to help you cope and successfully complete detox.
In conjunction with around-the-clock medical supervision, we also:
Customize treatment to your specific care plan
Utilize only evidence-based methods
Avoid treatments that may prompt an additional addiction
Offer a restful atmosphere clear of triggers for drug use
Abide by inflexible patient privacy and confidentiality rules
Care for you with compassion and respect
Stress the importance of detailed aftercare planning
Attend to all your essential and recreational needs
Request Help For Stimulant Addiction Now
Don't attempt to detox alone. When you're ready to end your addiction to stimulants, call (954) 869-9759 or submit the following form. Someone will reply promptly, irregardless of the time or day. Help is available now.