(954) 869-9759
Fentanyl Detox Near Fort Lauderdale
Fentanyl is a hazardous drug not just because of its addictive properties but also because it is often combined with other illegal drugs. If you develop an addiction to fentanyl, you need help immediately. The initial phase of recovery is through a medically supervised detox to cleanse your body of the substance.
Sunrise Detox Fort Lauderdale offers treatment to gradually wean you off fentanyl while managing withdrawal symptoms. Your life is valuable. Don't risk it by continuing to take this drug or attempting to stop on your own. Rather, call (954) 869-9759 and get started toward recovery.
How Do You Know If You Need Fentanyl Detox Near Fort Lauderdale?
Initially developed as a legal anesthetic during the 1960s, fentanyl is often abused, manufactured illicitly, and dangerously mixed with other drugs like cocaine and heroin. Like other opioids, the euphoric feelings it creates makes it addictive in nature. You may have a dependency if you have any of the following:
● Withdrawal symptoms appear when not on fentanyl
● Persistent impulses to keep consuming fentanyl
● Withdrawal from friends and family or a change in social circles
● Finding and consuming the opioid becomes more important than fulfilling day-to-day responsibilities
● Wild mood fluctuations and lethargy
● Finding that you require more of the substance to get the desired effects
Each person's experience with fentanyl dependency will be different. What it boils down to is you should seek assistance immediately. The power of this drug and the gravity of withdrawal make quitting by yourself very unsafe. Don't put your life in jeopardy. Speak with the detox specialists at Sunrise Detox Fort Lauderdale .
What To Anticipate From Fentanyl Detox At Sunrise Detox Fort Lauderdale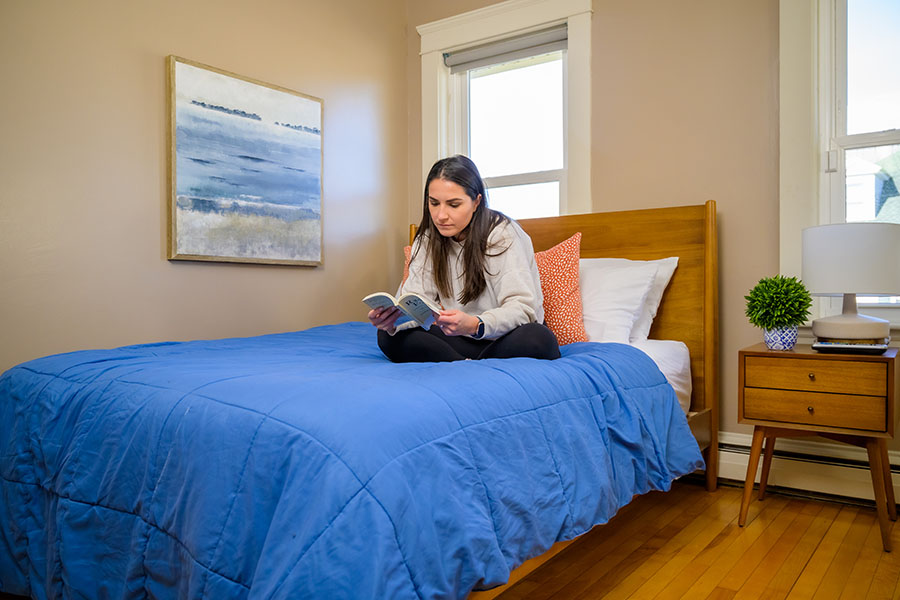 Sunrise allows you to detox with a sense of dignity and respect in a non-judgemental environment. We are devoted to what we do and believe in a customized approach to drug and alcohol care. This starts with an examination that takes into account your level of fentanyl consumption, medical background, overall health, and if there are other drugs in your system. At this point we can customize a plan of care.
In addition to an individualized plan, we'll provide a nicely furnished room to recuperate in and boost your vitality with nutritious meals and snacks. Keeping you comfortable is vital, and a big part of this is addressing withdrawal through medication-assisted treatment and other means. We are experts in managing a range of withdrawal symptoms, including:
● Muscle or bone aches and pain
● Nausea and vomiting
● Diarrhea
● Insomnia and restlessness
● Cravings
● Increased heart rate and blood pressure
● Mood fluctuations
● Anxiety
● Depression
When you're feeling better, we'll encourage you to engage in one-on-one and group therapy. This is helpful in coping with the trauma and triggers of your substance use. Then we'll help prepare you for the ensuing step of rehab.
What's The Timeframe For Fentanyl Detox?
Because we believe in a tailored approach, the time you spend with us can vary. In general, people will complete fentanyl detox near Fort Lauderdale within 7 days, although longer treatment plans are common. The duration of your stay is likely to be affected by:
● The degree of your fentanyl use
● The presence of addictions to other substances
● Your physical and mental health
● How you respond to treatment
We must ensure you are physically stable and ready for the subsequent phases of therapy. With that in mind, we put an emphasis on aftercare planning, which provides a comprehensive blueprint for your recovery.
How Does Sunrise Ensure Safety Over The Course Of Fentanyl Detox Near Fort Lauderdale?
Taking the initiative and beginning your fentanyl detox near Fort Lauderdale is a big step toward keeping you safe from this life-threatening opioid. After you get here, you'll be protected by the extra safety measures we have implemented, including:
● 24-hour support from licensed medical staff
● A controlled setting free from outside forces that trigger fentanyl use
● Custom-tailored plans of treatment to fit your unique condition
● Aftercare planning to give you a detailed blueprint of the steps involved in recovery
● Inflexible patient privacy protocols to keep your personally identifiable information and details of treatment protected
Our well-trained staff will also ensure you don't experience a secondary addiction to medication used in your care. We generally use Suboxone during opioid detox as it is helpful and less addictive than other substances. To ensure safety when administering this substance, we adhere to these guidelines:
● Delay using Suboxone in the opening stages of care to steer clear of precipitated withdrawal
● Administer a preliminary dose and carefully track your response
● Adjust the dose as needed or switch to other treatments
● Carefully wean you off Suboxone
Start Your Recovery With Fentanyl Detox In Fort Lauderdale
Don't allow a fentanyl addiction to wreck your life. Get the support you're in need of at our fentanyl detox in Fort Lauderdale. We'll make sure you're safe, help you through withdrawal, and start you on a road to long-term sobriety. Dial (954) 869-9759 or use the form on this page to request assistance. We are standing by for you day or night, every day of the year.