(954) 869-9759

7th Graders Taking Drugs at Watson Duncan Middle School
Disturbing news today out of Palm Beach Gardens/Jupiter: 10 middle school students were sent to the hospital after parents learned they had taken drugs provided by one or more of the students. The drugs were reported to be over-the-counter "relaxants", with one news report stating it was the sleep aid product Calms Forte from homeopathic drug maker Hylands.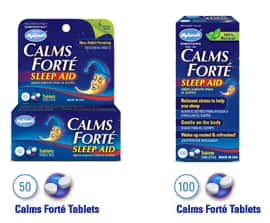 SOLD AS A "RELAXANT" OR SLEEP AID
Calms Forte contains small amounts of active ingredients Passiflora, Avena Sativa, Humulus Lupulus, and Chamomilla. It is an over-the-counter product, meaning it can be sold without any prescription. Generally, homeopathic remedies such as Calms Forte contain only trace amounts of active ingredients and are not considered harmful even in large doses. There have been cases of complications from interactions with other drugs and chemicals, which is always a concern, and was a concern for 3 students said to have taken "other drugs" along with the Calms Forte.
DRUG CULTURE, IN MIDDLE SCHOOL?
The story here is not the homeopathic remedy. The story is one of drug culture. Seventh graders voluntarily ingesting drugs, and in some cases combinations of drugs, on their own, without consult from parents, and apparently with little knowledge of the ingredients.
There is some speculation that students were attracted to the ingredient Avena Sativa since it shares the Sativa name with marijuana (widely known as Cannabis Sativa). Sativa actually simply means "cultivated plant", and Avena Sativa is actually "common oat", and is sometimes sold as a sexual energy enhancer.
NO HARM DONE?
With this breaking news, we do not know if there were any actual physical consequences to the ingestion of the substances. Students were taken to the hospital as a precaution, by parents. We only know that parents discovered what had gone on, including that at least 3 of the seventh graders had ingested more than one drug at the same time, and sent the children to the hospital for observation. So far there is no report of actual harm or consequences.
Reference: Palm Beach Post story and Hyland's website